Everyone has a story to tell in the making of the FAME film.
What's yours?
---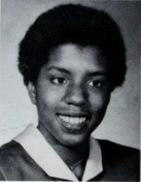 Deena Anderson - Class of '79 - Myself and fellow classmate Anthony Evans recorded a duet of Beethoven's Fifth last movement for the piano classroom scene. I can be scene at the very beginning of the scene playing piano in a classroom setting with others, don't blink. :) I may not be recognizable; I had a small afro. Anthony and I recorded the piece like 10 times with overdubs so the soundtrack sounded like a full class playing the piece. I haven't seen the film in so long, so I can't remember the context. Also, I appeared in the Fame TV pilot shot in NY; also a piano classroom scene, with a silent bit with a fellow pianist.
---
---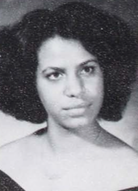 Thais Hockaday - Class of '80 - I actually auditioned. Alan Parker and company came to the Spring Semi-Annual Concert. My audition did not get me in the movie. My performance that night with the Gospel Chorus under the direction of Maestro Anthony G. Evans who taught most of the arrangements and played piano. Other noteable Musicians who played, not sure of everyone, so I don't remember all, but I do remember a few. To name a few, there was Cliff Branch, Terry Burrus Kim Davis. Others, I don't remember at the time. If I'm wrong so far correct me. James A John A. Adams may have played, he and the ones I named may remember. I mention the musicians because they were also incredible that night. Without them, who knows, one thing I do know, my performance was enhanced by theirs and everyone's participation that night. With the Gospel Chorus behind me, true to form. It was a magical evening.That's what got the song in the movie. Unfortunately, my solo was recorded, yet not added to the soundtrack. When I found out, I was devastated.

I cried my eyes out in HW when I found out. My official teacher gave me the reason, whether it was true or not, the fact of why by my homeroom teacher was the only one grown up who discussed this with me. It took a long time for me to get over that. I remember a lot of things that will be left in a memoir if and when. lol, fodder for my new hit dtanical <3
---
---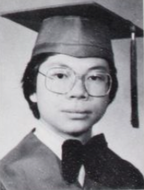 Paul Magadia - Class of '79 - I was an extra in a freshman string class where the teacher is yelling at Bruno to hold his bow "with a little respect!" I am also playing the violin in the Finale.
---
---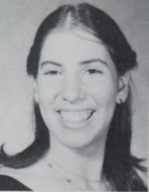 Leslie Cohn - Class of '79 - I also worked on the production end. My unofficial title was assistant to the assistant director. Basically it meant I was a gofer. Actually learned a lot during the audition process.
---
---
Stephanie Hatcher - Class of '82 - One of the only freshman's from M&A...I too was in the Body Electric scene playing the Tuba in the orchestra as well as other scenes. Kevin Windley was the only other M&A freshman.
---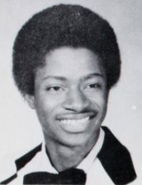 John A. Adams - Class of '79 - The school was Haaran High School. That was where I spent my last day on set. Gene and I sat in he balcony area most of the time. They were setting up the shoot for Body Electric. It was the last time I saw him. I wasn't needed on set after. My check for that day was something like $273. After that was the premiere, which I didn't attend. I heard it was hysterically funny. With M&A on one side of the theatre (Ziegfeld) and PA on the other.

I was extra, non-SAG/AFTRA, I didn't sing or play on the recordings and I wasn't in the Body Electric so I don't think I'll be getting a check. I was asked if I would like to participate in the recording but I (unwisely) declined. Deena Anderson took it on instead I believe.
---
---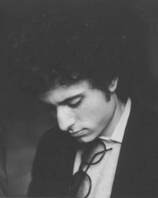 Ladd Boris - Class of '81 - They pulled a number on us! They found a way to work around making some SAG who were "only" singing. I remember getting something like $25 to sing on Never Alone. I am not sure what determined who got what. I do remember having a DAY PLAYER CONTRACT which gave me 1% of 90% for residuals.

​I think the majority of residuals we receive now is under the category of: FREE TV Anyway...I Never thought I would be getting the $100-$200 a year, STILL almost 39 years later!!! teeheehee!!
---
---
Hey there. I was an extra. See myself i
n the choir scene when Leroy was destroying the glass cases. We were singing a section of Rossini's choral piece. I never got any residuals though. Was I supposed to? Missed Body Electric since I had to go to college.