Everyone has a story to tell in the making of the FAME film.
What's yours?
---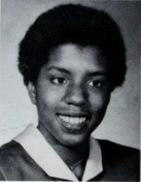 Deena Anderson - Class of '79 - Myself and fellow classmate Anthony Evans recorded a duet of Beethoven's Fifth last movement for the piano classroom scene. I can be scene at the very beginning of the scene playing piano in a classroom setting with others, don't blink. :) I may not be recognizable; I had a small afro. Anthony and I recorded the piece like 10 times with overdubs so the soundtrack sounded like a full class playing the piece. I haven't seen the film in so long, so I can't remember the context. Also, I appeared in the Fame TV pilot shot in NY; also a piano classroom scene, with a silent bit with a fellow pianist.
---
---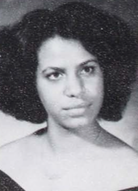 Thais Hockaday - Class of '80 - I actually auditioned for the movie, however, it was my performance with the Gospel Chorus Semi-Annual Concert that made the phone ring. I got a phone call from Pam Adler, casting. I was told that they were impressed with my performance and wanted to record "Never Alone," my solo, in the movie. I was shocked, amazed and a little frightened. That was a magical night. Anthony G Evans, director, arranger and pianist taught most of the songs. Other notable musicians who accompanied the Gospel Chorus include Cliff Branch, Terry Burrus and John Adams. I forgot who played bass and drums. I mentioned the musicians because they were incredible that night as well. Although my solo was recorded in a major recording studio, it was not included in the movie. I was devastated. I cried my eyes out in homeroom when I found out. I also participated in the pilot. It was a wonderful experience.

---
---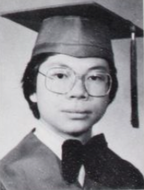 Paul Magadia - Class of '79 - I was an extra in a freshman string class where the teacher is yelling at Bruno to hold his bow "with a little respect!" I am also playing the violin in the Finale.
---
---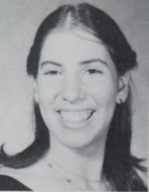 Leslie Cohn - Class of '79 - I also worked on the production end. My unofficial title was assistant to the assistant director. Basically it meant I was a gofer. Actually learned a lot during the audition process.
---
---
Stephanie Hatcher - Class of '82 - One of the only freshman's from M&A...I too was in the Body Electric scene playing the Tuba in the orchestra as well as other scenes. Kevin Windley was the only other M&A freshman.
---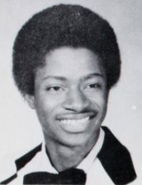 John A. Adams - Class of '79 - The school was Haaran High School. That was where I spent my last day on set. Gene and I sat in he balcony area most of the time. They were setting up the shoot for Body Electric. It was the last time I saw him. I wasn't needed on set after. My check for that day was something like $273. After that was the premiere, which I didn't attend. I heard it was hysterically funny. With M&A on one side of the theatre (Ziegfeld) and PA on the other.

I was extra, non-SAG/AFTRA, I didn't sing or play on the recordings and I wasn't in the Body Electric so I don't think I'll be getting a check. I was asked if I would like to participate in the recording but I (unwisely) declined. Deena Anderson took it on instead I believe.
---
---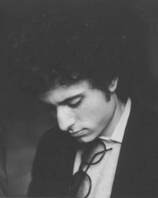 Ladd Boris - Class of '81 - They pulled a number on us! They found a way to work around making some SAG who were "only" singing. I remember getting something like $25 to sing on Never Alone. I am not sure what determined who got what. I do remember having a DAY PLAYER CONTRACT which gave me 1% of 90% for residuals.

​I think the majority of residuals we receive now is under the category of: FREE TV Anyway...I Never thought I would be getting the $100-$200 a year, STILL almost 39 years later!!! teeheehee!!
---
---
Mimi B. Francis - Class of '? - Hey there. I was an extra. See myself i
n the choir scene when Leroy was destroying the glass cases. We were singing a section of Rossini's choral piece. I never got any residuals though. Was I supposed to? Missed Body Electric since I had to go to college.